Keep your handbag light and your face flawless while travelling to work, to school or even around the world with our premium range of travel-size makeup and accessories.
Our skincare, haircare and makeup minis have the same impact, while being very compact. Premium brands like Benefit Cosmetics offer mini-versions of your favourite products, so you won't have to settle for less.
Benefit Cosmetics' range of mini beauty products includes primer, blush, bronzer, mascara, makeup pencils and lip colour.
Travellers and nomads need to remember to look after their skin while on the road, or in the sky. Egyptian Magic All Purpose SkinCream is a cult fave because it is so versatile. Take the travel-sized tub with you and use it as a moisturiser, a lip balm, shaving cream and to relieve sunburn and bug bites.
Don't forget to grab some dry shampoo, a packet of cleansing face wipes and a tube of ultra-moisturising lip balm.
Stay fresh, no matter where you are in the world with Adore Beauty's range of skincare, haircare and makeup. Shop the collection today and pay later with the convenience of Afterpay.
Showing 20 products of 26.
---
Recent reviews on Travel Size products


Benefit Cosmetics
Benefit Gimme Brow + Mini Fibre Gel
$23.00
Not for patchy brows
I'm still trying to grow back my brows after the beauty therapist waxed half of one off. I've found goof proof with gimme brow together is amazing, but if you have patchy brows like me this alone won't do the trick. Would be great for for thicker brows!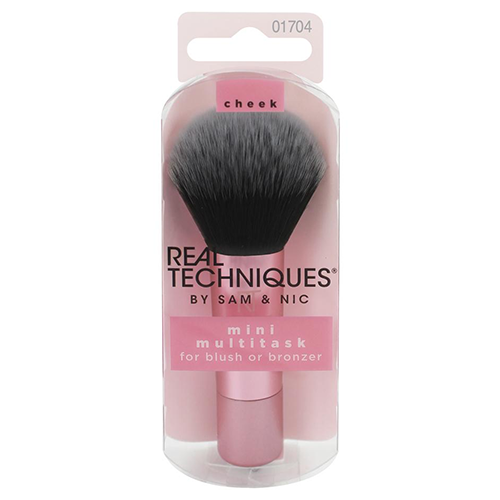 Real Techniques
Real Techniques Mini Multitask Blush Brush
$11.99
The Best Brushes!
I've owned the full size blush brush for years and whilst it is just the BEST brush, the inky downside was the size for travel. then RT release MINIS - Genius! The same full size brush head and all. I've tried some seriously high end brushes and nothing I've tried has lasted as long and with no shedding as Real Techniques brushes! MUST BUY!
What people are looking for the most