There's been a makeup brush revolution in recent years. Long gone are the days where you'd use your fingers or those dinky sponges that come with eyeshadow compacts. With the ability to elevate your look from passable to flawless, makeup brushes are exactly what you need to mimic the that professional finish.
Adore Beauty stocks a wide range of makeup brushes to choose from, whether you're looking for high quality natural hair bristles, or if you're looking for vegan synthetic bristles. You can also shop from a range of makeup brush accessories, including makeup brush cleanser and brush cleansing tools from Sigma and Palmat.
It's also easier than ever to choose a tool that matches your budget - though makeup brushes are an investment, technological advancements from companies like Real Techniques and elf Cosmetics means that you can get a five star makeup brush on a budget.
For people who are looking to build a complete brush set, there's no need to put in hours of research. Many brands, like Sigma, Real Techniques and Nude By Nature have all created the perfect minimal brush set that ticks all the boxes. Just choose your price point and you'll have your whole face covered - usually these sets contain all the makeup brushes you need for your eyes, foundation, powder and brows. If you're not starting from the ground up and already have a few brushes, you can also buy specific brush sets for the eyes or face. Sigma and Real Techniques both offer makeup brush kits that are created to get the perfect highlight and contour, or a total eye makeup look.
Which is the best makeup brush for total beginners?
This question really depends on what you struggle with the most. If you could only have one makeup brush or tool, many makeup artists would recommend a blending sponge. This versatile tool makes it super simple to blend out foundation and apply powder, while also blending away excess product. Try the Real Techniques Miracle Complexion Sponge for an affordable day to day sponge, or the Napoleon Perdis Pro Blending Sponge for something a bit more precise.
In general, it's highly recommended to get a brush for powder - you're looking for something big and fluffy, like the Sigma F30 Large Powder Brush, or the Real Techniques Powder Brush. Usually these brushes can be also used for powder and bronzer - if they're too large for the area you're applying makeup too, try holding the brush at the bristles to create the right shape for you.
Showing 20 products of 185.
---
Recent reviews on Makeup Brushes products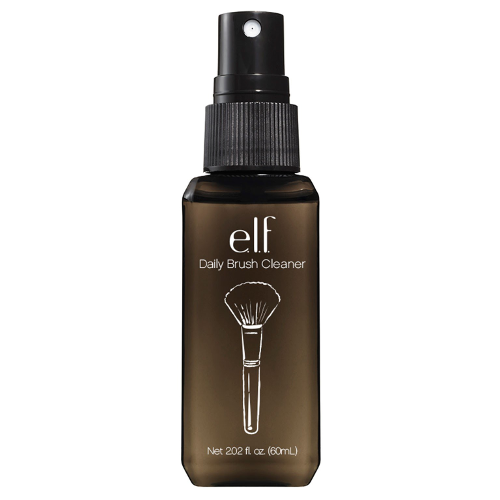 elf Cosmetics
elf Daily Brush Cleaner
$9.00
Works well.
Been on the lookout for a good brush cleaner, it effectively washes all the remaining makeup out, & the brush feels pretty clean after use, just wish the bottle was bigger. But good product overall.
Top Makeup Brushes brands