Official Stockist of Terax Hair Care
Reclaim your crowning glory with products from Terax Hair Care. This family-owned company has changed its name to Terax Italia to pay homage to its Italian heritage. The company is proud to start an exciting new chapter this year with a relaunch of its conditioners.
Terax is particularly famous for its signature rinse-out Crema Original Moisturizing Daily Conditioner. Award-winning original Crema is suitable for all hair types and is formulated to reduce frizz while improving hair's elasticity and eliminating split ends.
New from Terax is its Crema+Keratin conditioner for damaged hair. This rinse-out product is designed to revive chemically treated hair. SmartKeratin technology delivers keratin to the most damaged parts of the hair fibre, leaving your mane soft and shiny.
The brand also has reformulated its leave-in conditioners. Terax offers three different formulas to make any hair type looks its best. For best results, use these leave-in conditioners on towel-dried hair after using a Terax Crema conditioner. Choose Life Drops to add silk protein strength to damaged or chemically treated hair. Add a touch of healthy-looking lustre to your tresses with Terax Shine, or rejuvenate dry or brittle hair with Hydrate.
Aside from conditioners, Terax also carries a complete line of cleansing and styling products. All of the brand's shampoos contain its proprietary Gentlewash system, which is designed to cleanse without stripping the hair of its natural oils. Added botanicals, such as sunflower seed extract, protect hair colour from fading. Try Miele for normal-to-dry hair, Collagene for damaged hair, Delicato for normal hair, Bosco for normal-to-oily hair, or Latte for deep cleansing.
All Terax Italia haircare products are made in small batches to ensure freshness. They do not contain any sulphates, parabens, artificial colours, or added salts.
Recent reviews on Terax products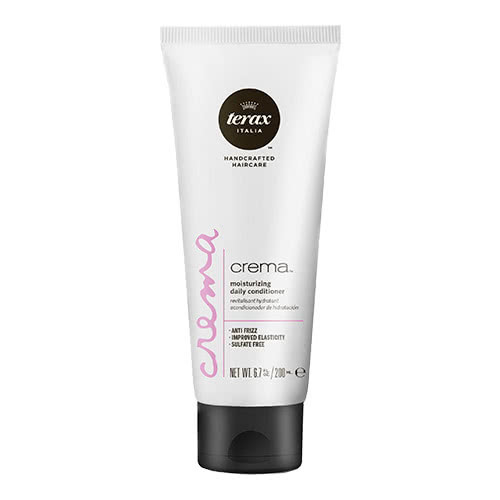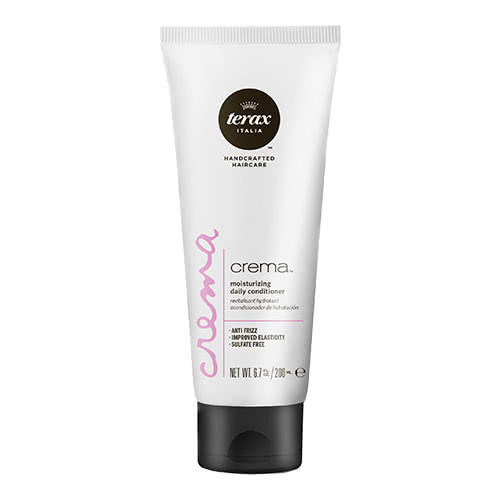 Terax
Terax Crema Original Moisturizing Conditioner Tube
$32.95
Why Did I Ever Leave You?
I used Terax Crema for years and recently tried something new with much dissapointment.
Crema is the kind of conditioner that instantly removed all knots in your hair as soon as you apply it (something I love)
I have coloured, treated hair which is fine to medium so while I want the nourishment I don't want my hair to be weighed down and this really does the trick