Shhh Silk - a brand loved by the likes of Kim Kardashian, Khloe Kardashian, Kylie Jenner, Chrissy Teigen, and Gisele Bundchen – just to name a few celebrities. Founded in 2015 by mum and businesswoman, Olivia Carr, Shhh Silk became a luxurious brand dedicated to providing you with quality sleep accessories. Born out of a gap in the market, Olivia saw an opportunity for high quality, stylish, silk pillowcases that delivered hair, skin and sleep benefits without compromising on style.


Founder Olivia made a spur of the moment decision to get her product into the hands of the Kardashian's and flew to LA to hand deliver a personalised Shhh Silk package. This bold decision paid off big time as Kim was a huge fan of the product, going on to feature on the Kim Kardashian app, website and across her social media. For such a small brand this kind of exposure was ground-breaking and has led to the huge success of the business.


Unlike cotton, which can often draw moisture from your skin, Silk is a natural fibre that helps to keep your skin hydrated and retain moisture. Hair can easily glide across silk resulting in less breakage and frizz. So while feeling like a dream to sleep on, these silk pillowcases are both styling your bedroom while promoting beauty sleep.


Complementing these luxe pillowcases are the Shhh Silk eye masks. Uninterrupted sleep has never been so easy. Made from 100% Pure Mulberry Silk, these masks help block out even the brightest light to ensure you can sleep anywhere, anytime. Kylie Jenner is a huge fan of these sleep masks, sporting her very own custom embroidered "Kylie" mask on her Instagram.


Please note, Shhh Silk is available for shipping within Australia only. 


Buy now and pay later with After Pay. 
Recent reviews on Shhh Silk products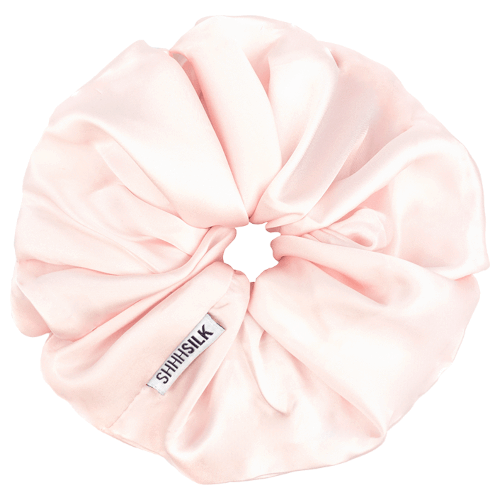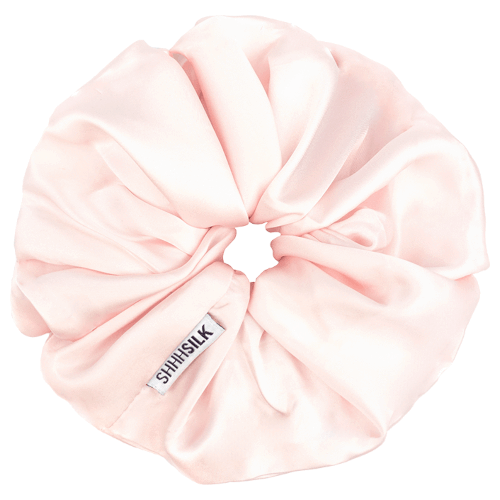 Shhh Silk
Shhh Silk Oversized Silk Scrunchie
$29.00
Good for home
This is good to put your hair up if you don't want it to leave any kinks. My hair is quite short so it makes it look very bulky when tied low. I wouldn't wear it out because it doesn't look cute on me. But for the purpose of putting back your hair while sleeping or lounging at home, it's great.