Shop La Mav Organic Skin Science
---
Official Australian Stockist | La Mav Organic Skin Science® is the first and largest organic skincare brand.
With a passion for the power of organic ingredients, La Mav came into being after years of research, and its products are proven by independent studies. A company founded on uncompromising values, La Mav is proud to be an accredited Organic Processor of Cosmetics and Skincare with the Organic Food Chain (OFC), certificate no. 0530. This eco-conscious company is committed to developing and marketing products that are:
100% certified cruelty-free

Formulated with scientifically proven bio-actives

Certified organic and nontoxic

Guaranteed pure and effective

Sold with full ingredient transparency

Proudly made in Australia
The naturally derived, 100% plant-based ingredients in La Mav products are chosen for their clinically proven properties, to bring customers the best organic skincare products. Gentle La Mav skincare products are suitable for all skin types. The brand does not contain any harsh chemicals, fillers, sulphates, parabens, or artificial colours or fragrances. La Mav is proud to guarantee quality, purity, and integrity in all its products; the company always lists all ingredients on its product packaging and website. The commitment to increasing awareness about the benefits of organic skincare is at the forefront of La Mav's existence.
One of the most beneficial organic ingredients  in La Mav products is the unique bio-actives. These potent ingredients, which have been scientifically proven to deliver powerful results, are a natural alternative for rejuvenating skin at the cellular level.
Showing 18 products of 18.
---
Recent reviews on La Mav Organic Skin Science products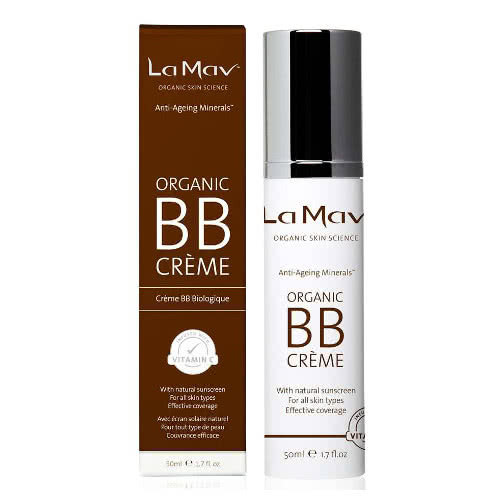 La Mav Organic Skin Science
La Mav Organic BB Creme
$44.95
Great organic bb cream
I love this La Mav bb cream. You have to use it right though - for me it is hard to rub in unless you use moisturiser first, or with a bit of facecoil. I've used it for over a year & find the best technique is use a good natural zinc based sunscreen first to make sure you have really thorough sun protection, then use the La Mav bb cream mixed with a couple of drops of rosehip oil on top. This gives a lovely smooth finish, with the rose hip oil it rubs in really easily & using it on top of an inexpensive but good natural sunscreen means the bb cream lasts ages, I only need one pump for the day. I have lighter end of medium colour skin & find the medium La Mav bb is perfect, it helps remove any whiteness from the zinc sunscreen. It's also a really nice colour which isn't too pink, more of a golden undertone, & covers marks & redness & small blemishes. I never use foundation any more - just this, for everyday or a night out. I've only taken half a star off as it can be a bit dryer/harder to blend than other bb creams, but usibg wirh the couple of drops of rosehip oil sorts that out. Great ethical company too, & love that it is natural & organic - why would you want toxic chemicals sitting on your skin & absorbing into your body?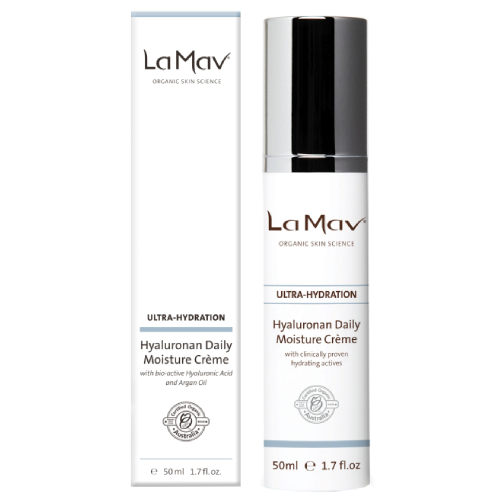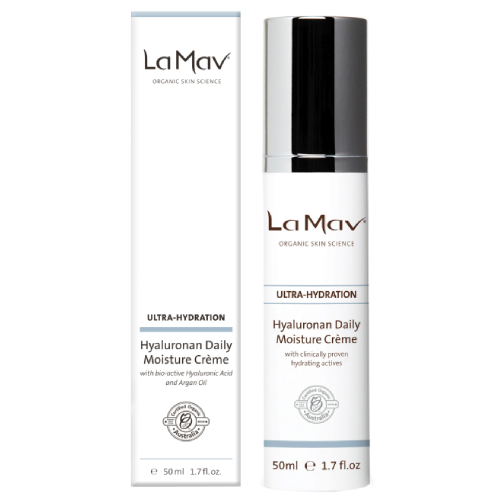 La Mav Organic Skin Science
La Mav Hyaluronan Daily Moisture Crème
$39.95
Beautiful light moisturiser
Lovely texture, seems to 'plump' my skin up & provides a nice base for bb (or makeup if you wear it). If you have very dry skin it might not be moisturising enough for you. I find not rich enough for overnight (I'm 48) but v nice for during the day as long as you use sunscreen. If they made it with sunscreen it would be perfect!
What people are looking for the most