Questions & Answers
(No Questions Yet)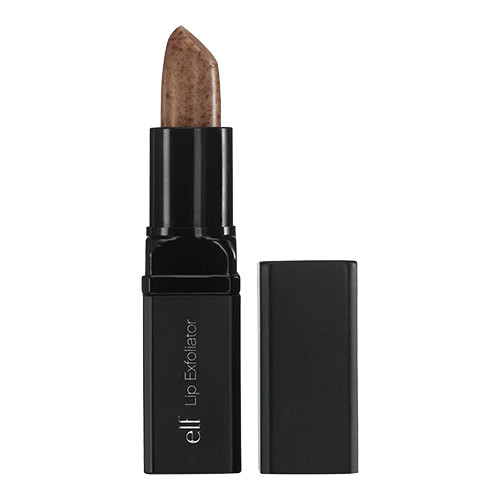 elf Lip Exfoliator
Get an expert to answer your question about this product!
Ask a Question
84% recommend this product
Most Helpful Positive
Convenient
I really love the package, it's very convenient. It works amazing and smooth my lips. Absolutely love it.
Most Helpful Criticism
runs out quick
just feels like your using raw brown sugar and honey. can easily make your own and add some essence (peppermint, cherry, etc.) product runs out really quickly, great for on the go but cheaper to make your own
Convenient

I really love the package, it's very convenient. It works amazing and smooth my lips. Absolutely love it.

Great concept but...

Love the idea of a lip exfoliator in a lipstick form. It does the job for a light exfoliation not to harsh on the lips. But the formular could be better. Good for a try and wont brake the bank handy for travel or to throw in handbag.

So good

Makes my lips feel soooo nice and soft!! love it so much

LOVE IT

Makes my lips feel soooo nice and soft!! love it so much

runs out quick

just feels like your using raw brown sugar and honey. can easily make your own and add some essence (peppermint, cherry, etc.) product runs out really quickly, great for on the go but cheaper to make your own

Good

This is a good and handy lip exfoliator. Perfect to chuck in your wallet for on the go

Ok

This lip exfoliator is ok - good for the price, but very gentle and not too effective for me. It does however have a lovely flavour (clear has a brown sugar taste).

Amazing exfoliator

Really good and handy little thing to have lying around. Exfoliates well and is very moisturising.

Amazing

Handy exfoliater that isn't messy like a pot and is moisturising

Good value for price point

This is not quite what I expected and doesn't necessarily feel pleasant to use, but, gives a surprisingly nice result. I am accustomed to lip exfoliators that glide on quite smoothly, but are gritty and you can really feel them working as you rub them in. With this, rather than "gliding on" it feels more like a stiff, sticky, dragging motion as you apply, without an overly gritty texture. When I use it it honestly feels like it is doing nothing, but afterward my lips feel extremely smooth and moisturised. Works well under a lipstick for an even base, and to help prevent your lips from feeling dried out. I like the tube packaging, more hygienic than having to stick your finger in a tub and rubbing your lips. I do worry that the product will snap in half as you do need to press quite hard during use, but it hasn't happened yet! I will probably re-purchase when this runs out.

Interesting design, not the best formula

Interesting design, that is easy to use and conducive to hygiene, but i wasn't too amazed by the formula - it's a little bit rough on the skin at times

Use this for soft supple lips

I had so much trouble getting matte liquid lipsticks to look right until I started using this lip exfoliator.

Simply rub the lipstick around your lips in circular motions.
Wipe it off after a minute and your lips are smooth and flake free ready for your liquid lipstick.

I think the lipstick format is more hygienic than a tub.

The scrubby parts do the job but aren't harsh and don't hurt at all.
I have used one religiously for over 8 months and still have a heap left.

Great price, great product.



Not life changing but useful

This was a bit of a novelty item I thought I'd try and it was exciting for the first couple of uses but I have definitely dropped off using it. As others have noted, you have to press quite hard to get it exfoliating properly and even then I find it isn't perfect. But then, I guess I should just drink more water!

Incredible!

This is absolutely amazing! My lips were permanently chapped and gross, but using this every night followed by LemonAid by Lanolips fixed them. It takes about two minutes to use and gets rid of every bit of dead skin, but unlike other exfoliators I've used, it doesn't leave my lips with red bumps or a raw feeling. It tastes and smells like brown sugar (Clear), is very easy to use, leaves an awesome sparkle, and is crazy cheap. I love it so much!

best!

If you want something affordable but also incredible, this should be your go to!
Love the way this buffs away all the dead skin around and on my lips, ready for lipstick right away!

great

my lips are now super soft

Convenient packaging

Love that the packaging is in a lipstick tube not a tub, so it seems more hygienic to me. The exfoliator leaves a moisturised, balmy feeling behind. Downside is that you have to press quite hard to remove the dead flakey skin off the lips.

Fabulous product, fantastic price

Fantastic price for a lip exfoliator can't be beat. It does a very good job, the exfoliating particles are a little bit large (I prefer a slightly finer scrub) but the inbuilt moisturise is wonderful. Tastes pleasant too.

Everyday staple

I use this every single day to ensure my lips are prepped and smooth for lipstick application. I have so many flavours of this exfoliator and love them all. So easy to use, they smell delicious and work really well. I scrub and wipe my lips, apply lip balm, leave on for a few minutes, blot my lips then apply my lipstick. Works wonders!

Okay

Mine was the original one, it smelled nice (like brown sugar as someone described it) and once you scratched off the top layer, it did exfoliate the lips but I found it a bit too rough on my lips and it dissolves quite easily. It was ok but I found it a little unnecessary and didn't end up finishing it.

Good

I bought this product as a solid replacement for my daily lip exfoliator. I am traveling on a plane and need to limit my liquids. The lip exfoliator in rose is amazing. It works just as good if not better than my old one. Will be using this instead.

Great addition to routine

I couldn't find a lip scrub that would work with my dry lips so thought at this price, what's to lose. It works using a little pressure plus with some hydration after, smooth as a baby's bottom. Great addition to my routine - definitely recommend to at least try!

Great During Winter Months

I mainly use this during the winter months since my lips get extremely dry. It isn't too coarse on my lips. It has a tasty flavor and scent as well. It truly does exfoliate my lips, but I have to press hard on it. Otherwise, I really like it.

Love adding this to my skincare regime

I have the original flavour of this - the dark brown colour, and it smells like brown sugar I think! (Aka delicious) This is a really luxurious step for adding into your skin care routine, even if it's just once a week. It is exfoliating but it is also nourishing as it leaves a balm like feel on the lips. I can't wait to try the other flavours.

Lifesaver!

I bough the cherry one and it smells and tastes pretty good. I first bought this lip exfoliater because my lips had an allergic reaction to something previously and after the swelling went down they kept peeling. It looked awful and they were really sore and sensitive but thankfully this product was my lifesaver! It was tough enough to exfoliate the dead skin away and it also moisturised my lips at the same time! Even though it's been almost a year since then my lips are still damaged so this product is still my go-to for lip prep.

great for pricepoint

Love that this exfoliator is in a casing like a lipstick makes it so easy for the product to be applied and gives a nice amount of exfoliation without being to harsh on the gentle lip area. quite impressed for how cheap!

Great Product

Moisturises my lips and exfoliates all the dead skin and any leftover stains off of my lips. I got the cherry one and found that it tasted alright and smells great.

Cheap as chips and does the trick!

I really love this product! I use lip stains and this removes the stain and moisturises with the bonus of tasting great!

Works perfectly

Cheap, tastes fine, effectively removes dry skin and preps lips for lipstick. I'm on my fourth tube and use it daily, i wouldn't ever go without it.

Average

Got this as a gift and I think my lips are just too dry sometimes so this couldn't remove all the dead skin. It did provide some hydration while exfoliating so that was good. But overall I'm just not sold on the product and i think it's unsanitary.

Quite lovely

I have combination/dry skin. In the colder months, my lips can get very chapped and start to peel. This lip scrub ensures that all the flakes come off my lips without being too abrasive. I also find that this nourishes my lips whilst also exfoliating them. The smell of this is also delightful. Overall would definitely recommend this.

Fantastic for dry lips

I have been blessed with lips drier than the Sahara desert and this is where the elf exfoliator saves me every time. It works to exfoliate and moisturizer! Love it:) Never ever want to be without it.

Inexpensive

I purchased in Clear and it tastes/smells amazing. I find the formula to be effective, however, my tube snapped after minimal use.

My lips thank this product!

A really good Lip Scrub. It can be used for daily protection of lips and cleaning of dry skin on the lip before applying lip stick. The smell and taste is great too.

Great for dry lips

This is great for dry lips! So good at helping my lips up the moisture and help them be hydrated.

Awesome product

I got this at beginning of winter since my lips get really dry during this time of the year. I feel in love with the packaging, it looked so convenient. The product is really good for the cheap price. And does the job. The packaging is the best part , it's convenient and easy to use. So happy with the product will purchase it again.

Good product!

Great exfoliant that does the job. The packaging is probably the best part - no fuss and less mess. I felt that as it got a bit older though, it did seem a lit more rough on my lips. But great product nonetheless.

Great in the winter months

This is a great lip exfoliator that I've used for about 12 months now. It is particularly useful in the winter months for removing dead skin from the lips. It is my first step before applying lip treatment when treating chapped lips. This is definitely my go-to before wearing any long wear or liquid lipsticks which can be very drying. It helps to resurface your lips so you start with a smooth and plump base.
The exfoliator has grains (of sugar, i think) throughout it so you simply moisten your lips before rubbing the lipstick across them a few times. Then rinse and you're done.

Love it

I keep one in my hand bag for when my lips are feeling a little rough. It's great for on the go instead of those messy pot scrubs

love the idea!

i really love the idea of a lip scrub in traditional lipstick packaging. i got this in coconuut and it smells lovely! its super easy to use and left my lips feeling soft and nourished, especially when followed by a lip balm.

Convenient

Great concept of a lip scrub in a tube for no-fuss and mess-free exfoliation. I have the original flavour and it smells sweet like caramel. The granules feel quite sharp on the lips so use a light hand. I still prefer to use loose sugar scrubs in tubs as I have more control over the exfoliation but use this when I'm in a rush and need to prep my dry lips for some lipstick.

Convenient!

Very convenient in the lipsticks tube for on the go and less messy then pot scrubs!

Good lip scrub

I like the convenience of this product the most - it's great it's in a lipstick tube instead of a pot like other scrubs I've tried. It does the job and the gloss is nice and moisturising. To me, the clear one tastes a little bit like plastic or something similar. It's not offensive enough to turn me off, but considering it's a sugar scrub I'd expect it to taste a little better.

Smoother smackers

Very simple to apply, smells good and doesn't taste bad if you happen to get a bit in your mouth (at least for the clear one) and a decent and easy exfoliator for dry lips.

Works Well, Smells

Having purchased the clear lip exfoliate many years ago I knew that the product worked, however, I accidentally selected Cherry Tart and not Clear when putting it into my cart. The Cherry Tart smells like a child's lip gloss; it is disgusting. It's an amazing product that really does exfoliate and moisturise your lips - great before lipstick/gloss - but the smell of the chemically fake cherry is hard to get past.

Luscious lips

I've only used this product a few times but find it really easy to apply, tastes great and leaves lips smooth.