Whilst you can spend a long time choosing hair products suitable for your hair type, you may be overlooking buying the right brush. Using the appropriate tools can not only make your haircare routine quicker and more manageable, but also ensure your hair stays healthy and undamaged.
If you want to team up your new hairbrush with the best technique, we've got some guides to show you exactly how to manage your hair type for healthy-looking locks.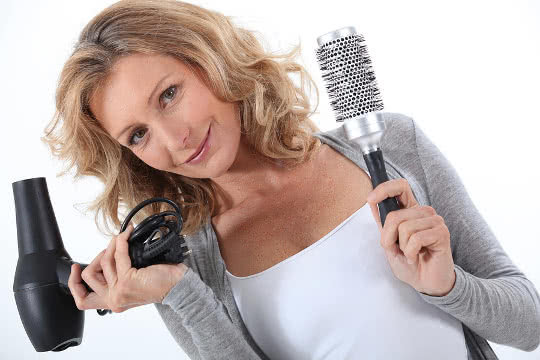 You can be using all the right products to complement your hair type and combat your haircare concerns, but if you don't have the right tools or technique, you won't be seeing the benefits. Investing in a good brush will transform your haircare routine and ensure healthier, more manageable hair.
Picking the right hairbrush is a step that's commonly overlooked. Because brushes are available at so many price points and in a huge variety of materials, shapes, and sizes, choosing one can be a daunting decision that's often left to guesswork.
Using the wrong brush can make the entire process of grooming your hair and maintaining hairstyles a lot harder, and who wants that? Whether you've got thick, coarse hair that needs to be tamed; long, straight hair that's prone to lying limp and flat; or curly hair that can be tricky to style, we've got the brush for you!
Using an appropriate hairbrush can also help with the detangling process. Not only will we recommend the perfect brush, but we've got some tips and tricks to improve your brushing technique for knot-free hair.
Salon visits aren't required for killer blowouts! You can achieve a professionally styled look at home with the right brush and technique. If you like the sound of that, be sure to have a look at our guide.
Some brushes seem mighty expensive for what they are, but they may offer ionic technology or the cult-favourite boar bristles, which make them worthy of their price tag. Understanding exactly what these features do for your hair helps you decide whether the splurge is worth it.
Whether you've opted for a pricey brush or a cheaper alternative, keeping your hair tools clean ensures that they last and that you get your money's worth. Clean hairbrushes and accessories keep your hair clean and healthy too. You can learn exactly how and how often to clean your brushes.
It isn't all about brushes! We discuss hair extensions, hair clips, and elastics to make sure you get your desired style with the accessories you use.
Your brush and accessories should always be tailored to your hair type. Pick the right items so you can have luscious locks all the time!